Aphids are eating my vege garden! I sprayed everything with a solution of ivory liquid, onion and hot pepper and now the affected leaves are brown and dry. Should I have washed off the soap solution at some point, or is this just an effect of the aphids dying?


I collect gingers, and am really into edible landscaping. I spend a lot of my on-line time at gardenweb.com, in the Florida forum.

Thanks for getting this started, it's a great idea.
Hi, I'm Amber, in Tampa. I'm a 6th generation Florida girl. My family helped pioneer the state. And they have all been gardners. I can't really imagine living anywhere else, and can't really imagine living without my garden.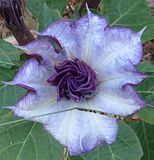 Because photos are always fun, I thought I'd throw one in for good measure!
I am a South Florida hobby-gardener (west palm beach), mostly tinkering around with tropicals. I grow some fruit, and would like to start a little veggie herb garden again, but since the last hurricane, my yard was decimated and I still haven't gotten my house repaired let alone the landscaping. I think this community will be fun and inspiring!


Lived/went to school in South Florida for a while, now live in the milder Great Lakes region (USDA Zone 6b-7a). So I have a dual gardening perspective, I suppose. Each has its pros and cons, as I'm sure many readers will attest.
Hi y'all,
any suggestions to add to the interests page would be appreciated!